Skip to Content
Close
Our Hotel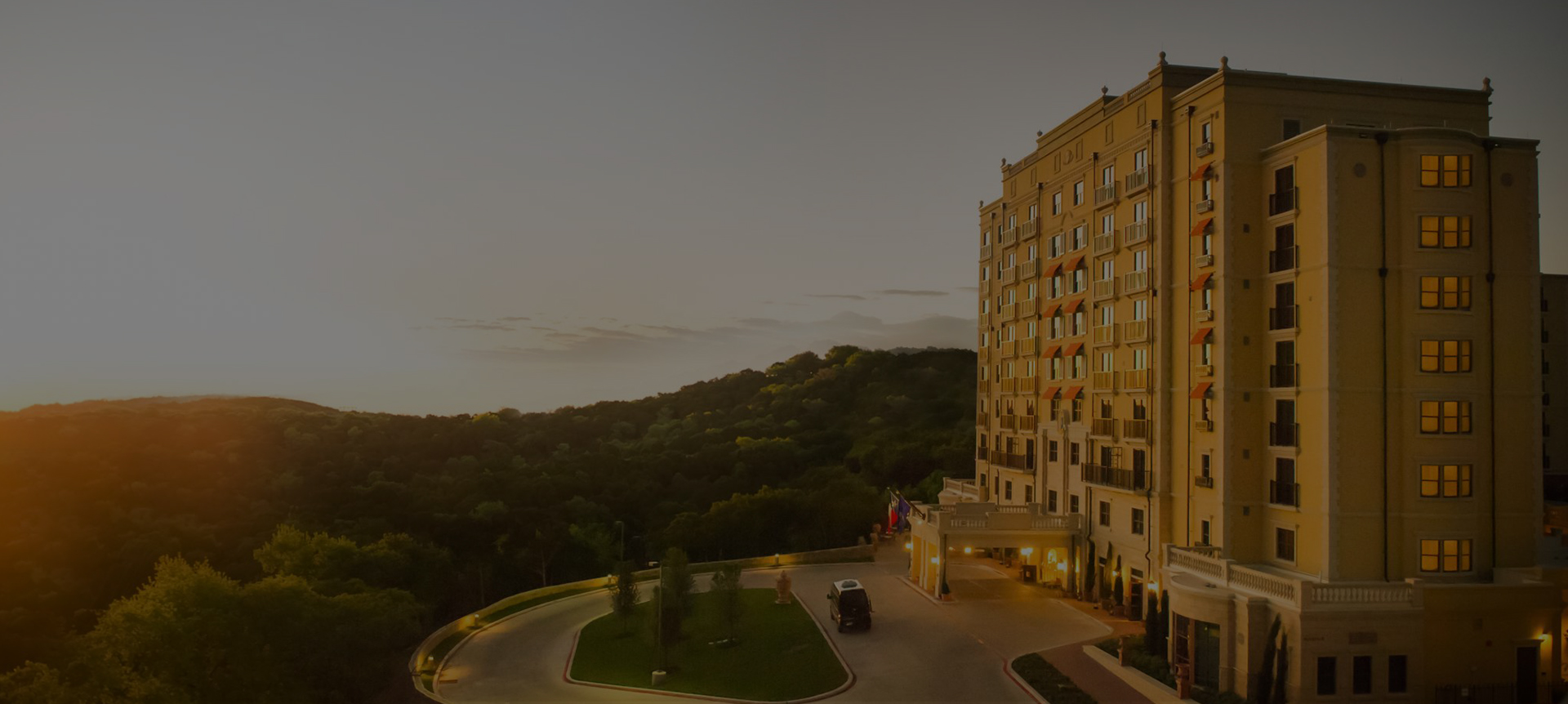 Our Hotel in Austin, TX
About
Hotel Viata
Understated and intimate. Gracious and memorable. Hotel Viata is not your typical hotel in Austin, TX. From the food-driven experiences around the hotel to the stunning pool, expansive patio and elegant guest accommodations, you can expect a sweet retreat into your inner Austin side, curated in a way that will transport you to an enchanting holiday overseas.
Tuscany Meets Texas
Warm greetings, beautiful vistas and family-run businesses. Festivals, filmmakers and food-driven living. It's hard to see Austin and Italy as anything but natural cousins. At Hotel Viata, guests can discover the Italian side of Austin with an ease that's undeniable, just minutes away from downtown.
Meet & Gather
Hotel Granduca offers an elevated experience in all of our various meeting spaces. With 12,000 square feet of space we are equipped to host a range of events, either big or small.
The Spa: A Sleek Repose
Escape to the Texas Hill Country and embrace relaxation in a calming, refined atmosphere. Debuting this fall, the new spa presents a destination in itself, featuring blissful body treatments and rejuvenating spa services designed to balance the mind, body, and spirit.
Learn More
The Spa: A Sleek Repose
The new spa offers eight treatment rooms, including a designated couple's suite as well as a private spa suite complete with experiential shower and hydrotherapy tub. The spa lounge encourages relaxation as guests are invited to unwind in tranquil surroundings.
Focused on total wellness, a reimagined fitness center accompanies our spa floor with state-of-the-art equipment including Peloton bikes, and women's and men's locker rooms with steam rooms, showers, and saunas.
With naturally modern interiors in warm color palettes with botanical accents, day visitors and hotel guests are invited to pamper themselves in a secluded setting at our oasis among the trees. Following their day of indulgence, guests can shop luxury skin care and beauty products alongside a curated collection of apparel and resort wear.
Pool: A Hillside Oasis
Travelers and day guests are instantly transported worlds away when they step into the tranquil pool oasis. Surrounded by hillside views and nestled in seclusion, the sparkling outdoor pool includes water loungers for soaking in the sun.
Learn More
Pool: A Hillside Oasis
Private cabanas will elevate the luxurious pool experience, each offering a television, ceiling fan, misters, lounge seating, privacy shades, and refrigerators. Order poolside dining from the adjacent outdoor café, or have it delivered directly to your cabana for a relaxed day in the shade.
Adding to the ambiance, the central hearth fireplace encourages gathering on the pool deck yearlong amid the temperate Austin climates. Sip on a prosecco poolside and stay awhile.
Dining: Serving up the Sweet Life
Enjoying the moment is what both Austin and Italy do best. Our on premises dining, patio, and bar play a central role in delivering a sense of escape. A place for gathering, our new restaurant concept reinforces an energetic vibe through cuisine, experience, and service.
Learn More
Dining: Serving up the Sweet Life
The reinvigorated bar offers additional bar stools and comfortable lounge seating for relaxed dining. In the main dining area, a preserved olive tree anchors the space injecting life and nature throughout, celebrating the property's natural surroundings. The restaurant also includes an adjacent private wine room, playing host to intimate celebrations for all occasions.
A completely redesigned patio invites locals and guests to slip away and indulge in our hilltop hangout. Reminiscent in design to an Italian coast eatery, the patio beckons alfresco dining with large umbrellas, abundant foliage, and treetop views; perfectly primed for sipping an Aperol spritz.
Complementary to the ambiance, the Italian-influenced menu and bar program is composed of vibrant and bright flavors, mixing experimentation with tradition. Chic herbal cocktails, aperitifs channeling old-world charm, artisanal gelato, and family-style appetizers made for sharing set the stage for a memorable experience.